Import Excel/CSV into iCal/Apple Calendar or convert to .ics file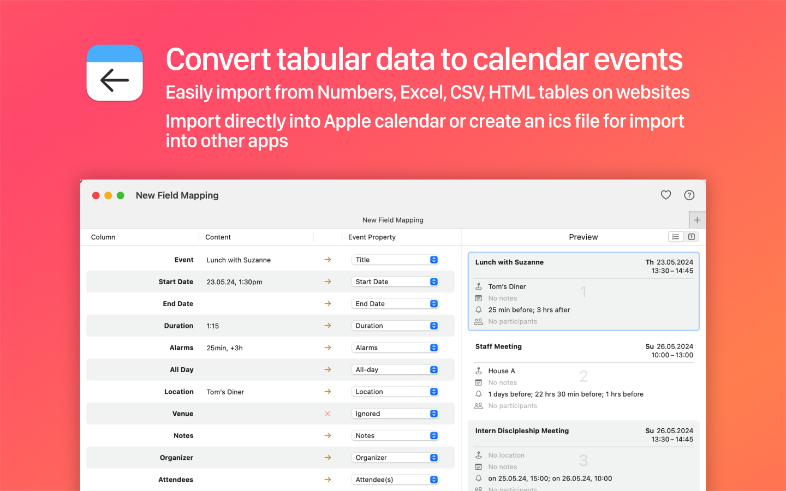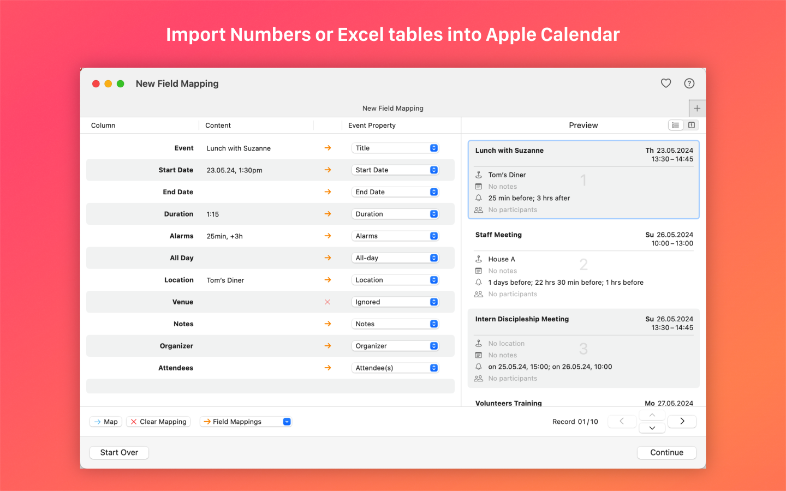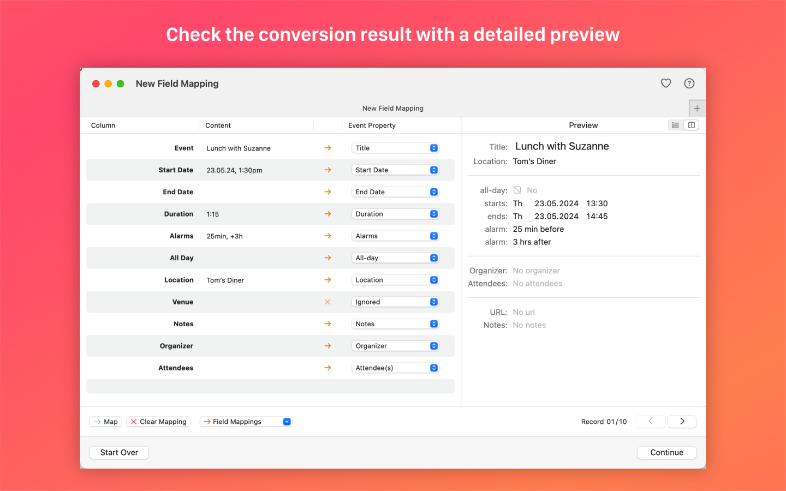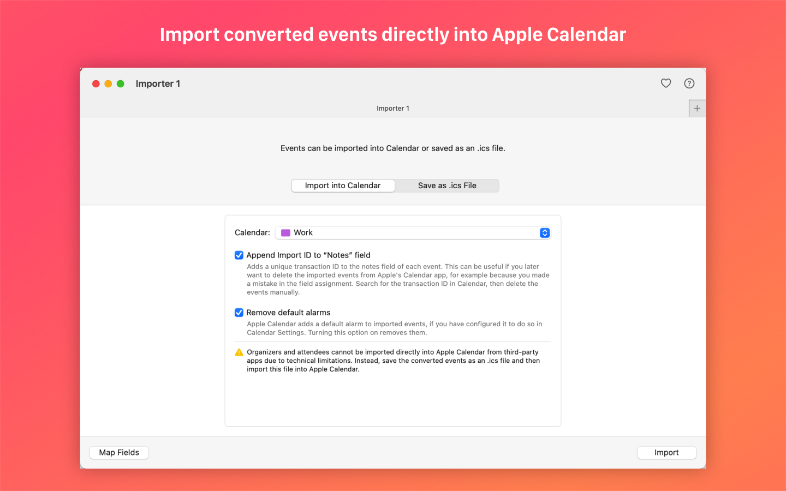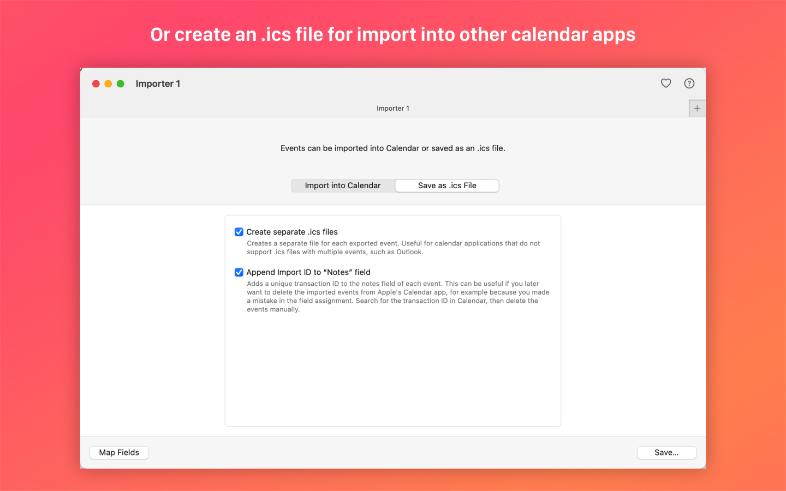 The Mac app Importer for Calendar lets you convert spreadsheet data into calendar events. You can add the events directly to Apple Calendar or save them as .ics files to import them into other calendar apps.
Main features
Importer for Calendar comes with many thoughtful features. You simply copy your data in your spreadsheet to the clipboard and then paste it into Importer for Calendar. You can save field assignments for recurring imports, so you don't have to do the assignment from scratch each time. You can preview the conversion result before importing, using a list view or a detailed per-event preview. To work with third-party calendars like Fantastical or BusyCal, you can easily save the converted events as .ics file.
What about privacy?
There's not much to say here: Importer for Calendar doesn't collect any data. All conversion takes place locally on your Mac - a clear advantage over online converters where you never know what happens to your data. If it matters, the developer is from Germany.
Is the app free or paid? Where can I download it?
A full-featured app like this, which doesn't charge for updates, doesn't display ads, and doesn't sell user data, has (and must have) a price. In a free basic mode, Importer for Calendar limits event titles to a length of 12 characters, among other things. This allows you to download the app for free and play with it to get a feel for whether it might be of use to you. Full functionality can be activated with an inexpensive one-time purchase.
Download Importer for Calendar
Requirements
You need a Mac running macOS 13 Ventura. The app is optimized for Intel and Apple Silicon CPUs.